Smartix electronic queue introduces an updated real-time queue monitoring functionality. Information about all dispensed tickets, customer waiting period is displayed. The tickets with waiting more than 6 minutes, which were dispensed, but the person most likely left, are now highlighted.
For each employee the operational status and its duration are available online. If necessary, the back office administrator can manually assign a specific ticket to a specific operator and end up employee sessions.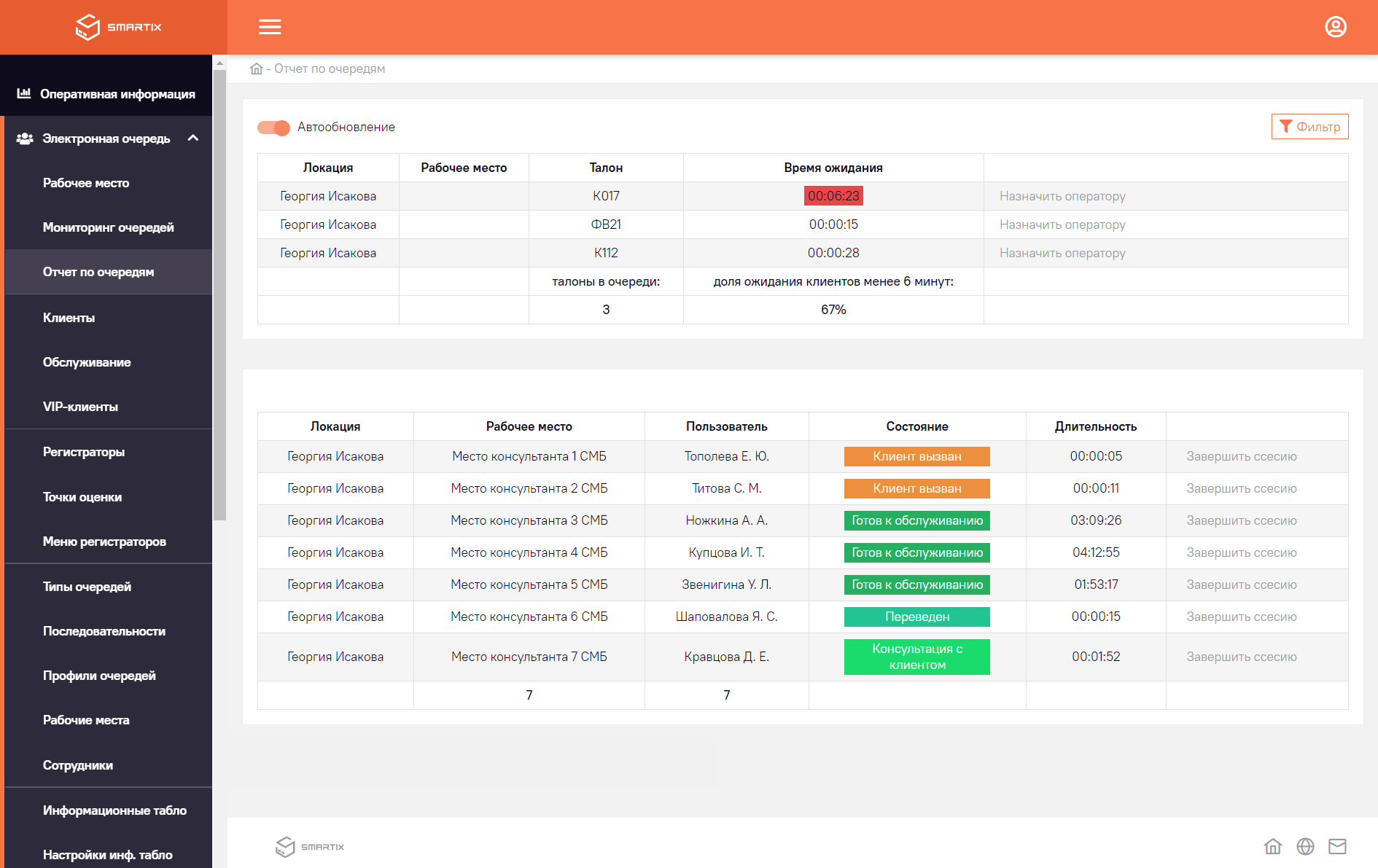 Smartix supports registration of tickets in external systems. Integration is carried out through a universal API provided within the Smartix system. The owner of an electronic queue can add web services and queue types to receive data on tickets from external systems. Integration with any software is supported.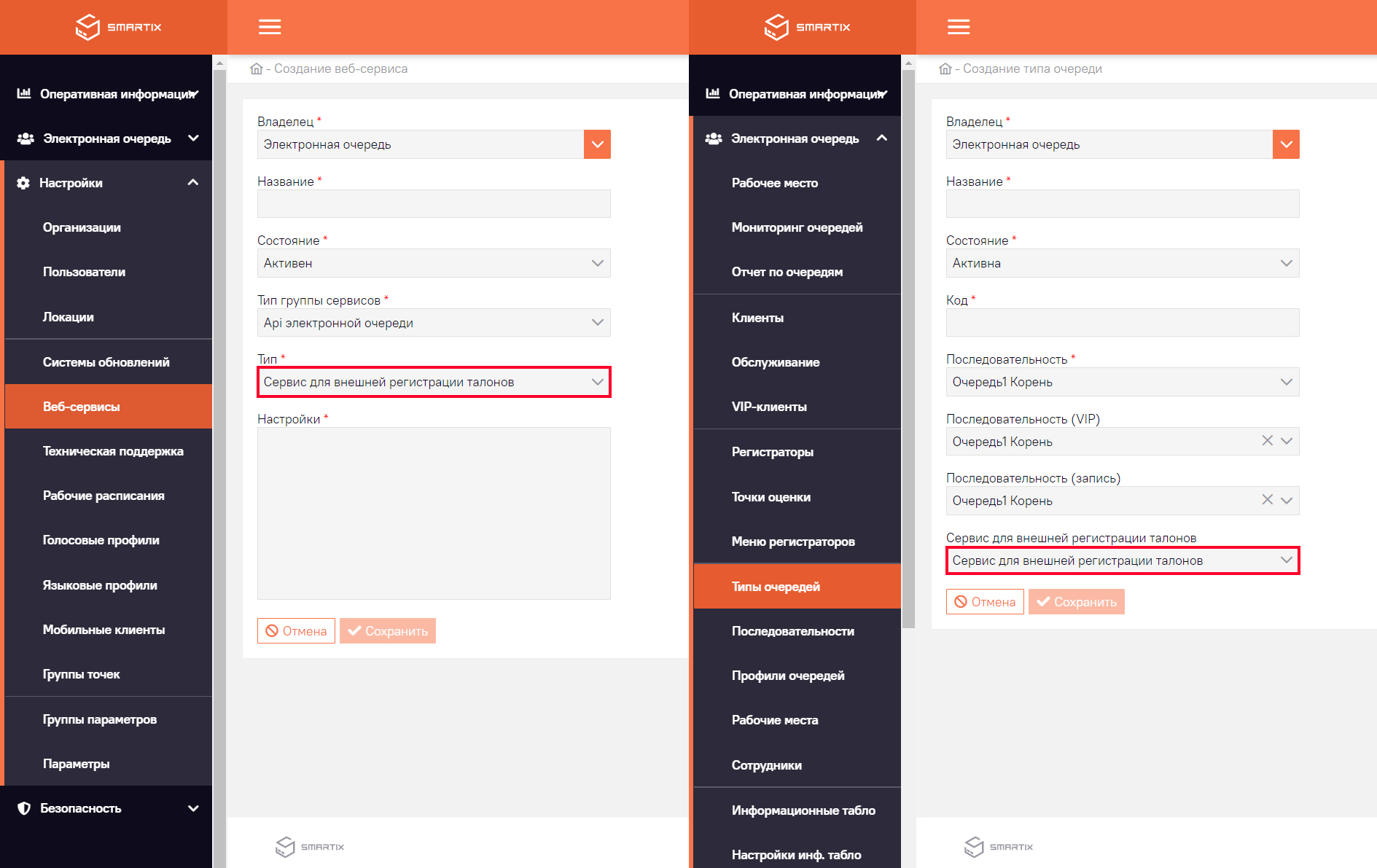 Smartix specialists offer one of the most modern and functional solutions for automating client flows on the market. Online queue monitoring supports intuitive and easy system administration and personnel tracking, in addition to an enhanced manager status model. The functionality of external registration of tickets provides options for optional connection and interaction with any third-party systems through a universal API. The network is easily scalable and the availability of the customer's electronic queue service increases.