Generally, in the process of queuing client needs to successively contact several specialists. For example, in a medical institution the patient first visits a doctor and then goes to take medicine tests. At the building materials trade area, the buyer first receives a consultation on the project, and then turns to the sales manager. In a standard situation visitor will need to go to the ticket kiosk again and get a new ticket.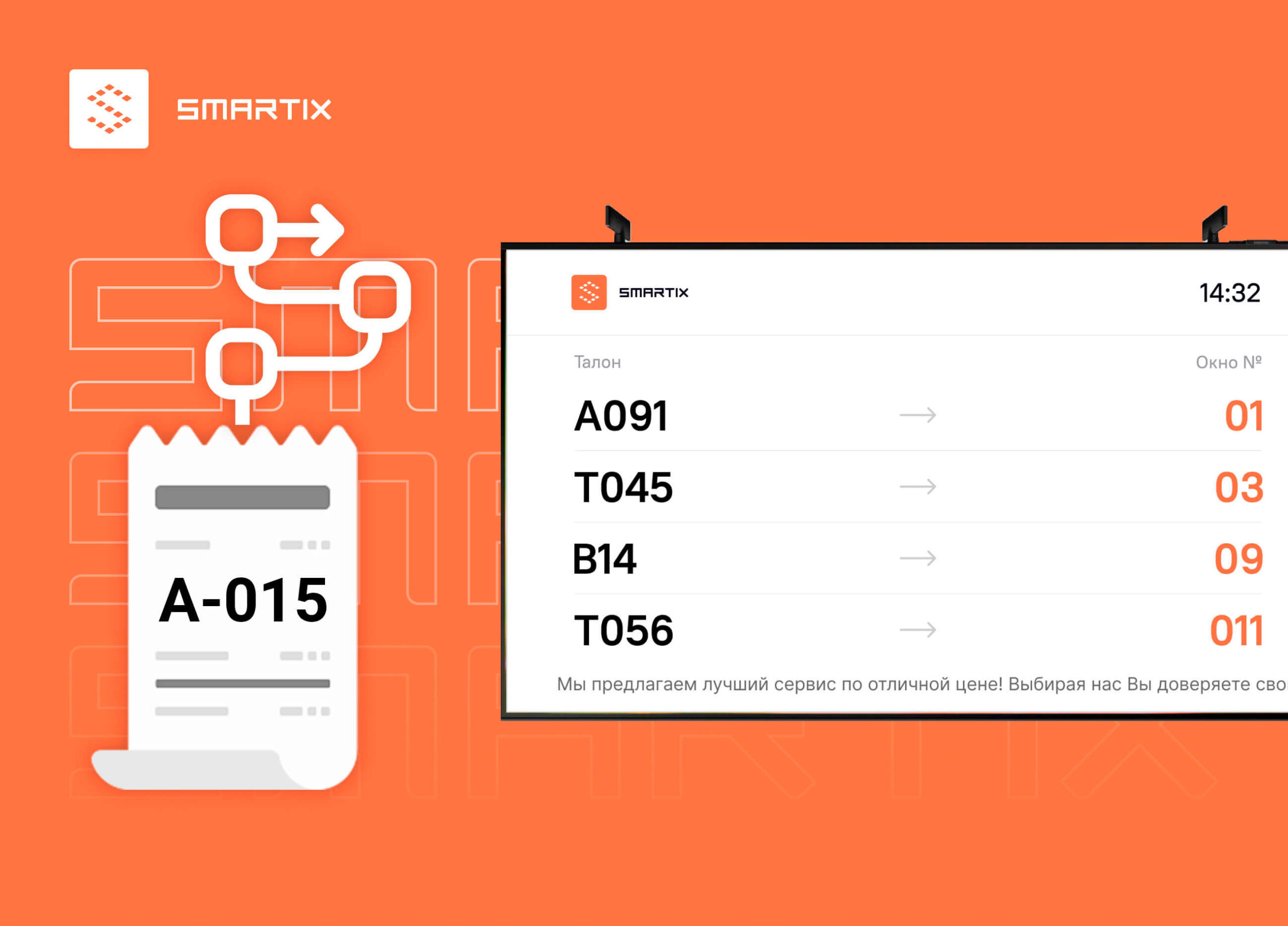 Smartix e-queue system offers customers multi-tickets. The multi-ticket system issues a single ticket and ensures visits to multiple points within the customer path. The mechanism allows to take into account the average travel time between specialists (windows, offices), after the completion of the service ticket is automatically reassigned to the next queue.
Manager can also create new multi-tickets and independently create the order of customer visits. This option makes it easier for the client to refer to several specialists, for example, after the initial consultation — client does not need to return to the ticket kiosk to re-queue.
Our specialists continue to develop the Smartix e-queue system for efficient queuing automation. We pay special attention to customer focus — support for multi-tickets simplifies the interaction of visitors with the electronic queue, increases satisfaction with the service and the overall quality of customer services.