Previously we reported on the possibility of launching electronic display service based on the Smartix e-queue system on TVs with built-in Smart TV or Android TV, which allows to except purchasing of additional computers.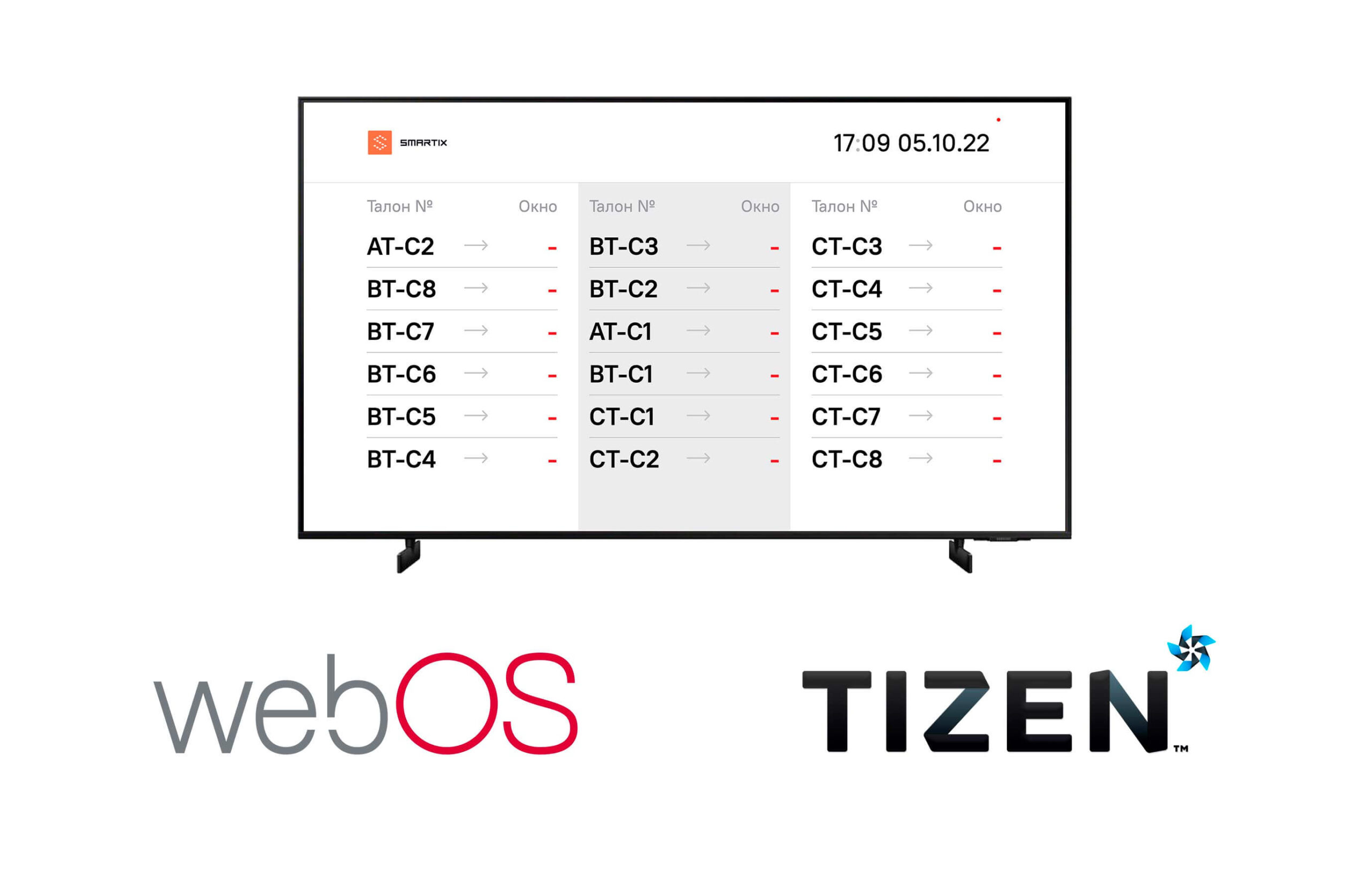 Smartix also supports LG webOS-based TVs and Samsung Tizen OS-based TVs — if potential customers own these device models, they can be freely used to run electronic displays.
Smartix electronic queue system supports various hardware configurations for running the electronic display service. Depending on the equipment available to the customer and available financial investments, the following configurations are offered:
Smart TV with Android version 9 and above
Smart TV based on LG (webOS) and Samsung (Tizen)
TV + computer, for example Intel NUC
TV + box console Android TV Box or Xiaomi Mi Box, and Xiaomi Mi TV Stick as the most affordable option
The customer can choose a mixed set of hardware components in different locations.
Smartix electronic queue system takes into account all the needs of potential customers and it is one of the most functional and thoughtful solutions on the market from professional specialists. Simple, fast and cost-effective launch of an electronic display service on the most affordable equipment makes Smartix solution the best choice for customers of any scale.