Our electronic displays within the Smartix electronic queue system can now be launched through the SmartPlayer Digital Signage platform.
SmartPlayer is unified system for implementing multimedia projects of any complexity and centralized device management at points of sale. The platform can be deployed on storefront displays, including those based on smart TVs, video walls, self-checkout screens and touch panels.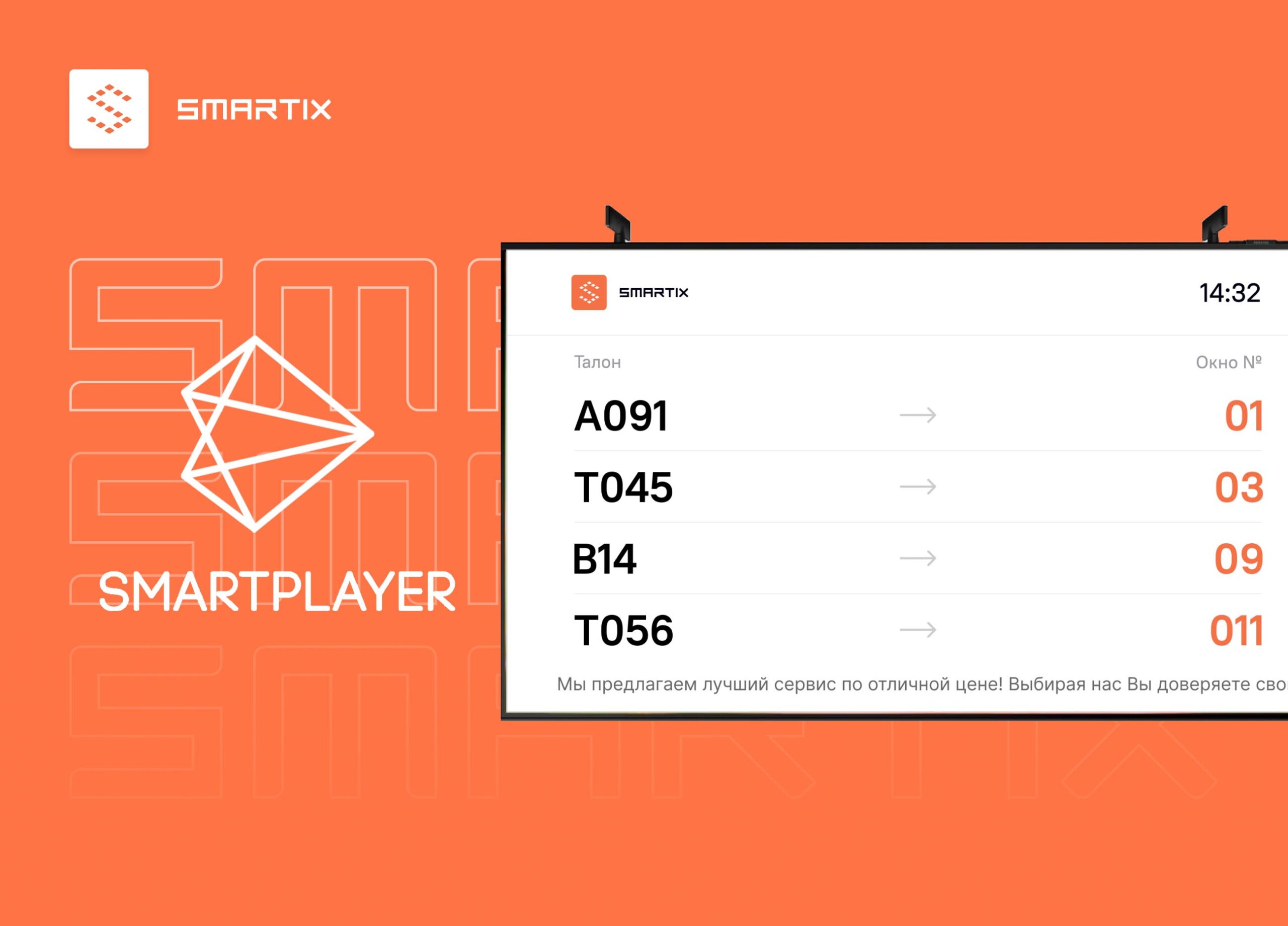 The main areas of platform application:
Broadcasting of advertising video content, advertising targeting
Informing customers about product availability and price changes
Implementation of up-sell and cross-sell functionality
Broadcasting audio tracks with background music according to the schedule
As a result of the improvements made, owners of the SmartPlayer platform can use Smartix electronic display service to demonstrate information about the order to customers. Any Digital Signage functionality from SmartPlayer can be combined with the Smartix electronic queue as part of an existing omnichannel display system at the point of sale and service.
Our specialists continue to develop Smartix electronic queue system to provide customers with high-quality queuing automation solution. Flexible adaptation of the complex and expansion of capabilities on demand create one of the most thoughtful and functional e-queue solutions on the market.