Successfully completed registration and obtained certificates in the Russian federal service for intellectual property (Rospatent) for the Smartix e-queue management system.
The obtained status allows existing and potential Russian customers, representing both government and commercial structures to freely use Smartix software for solving business tasks in accordance with their own requirements and legal norms.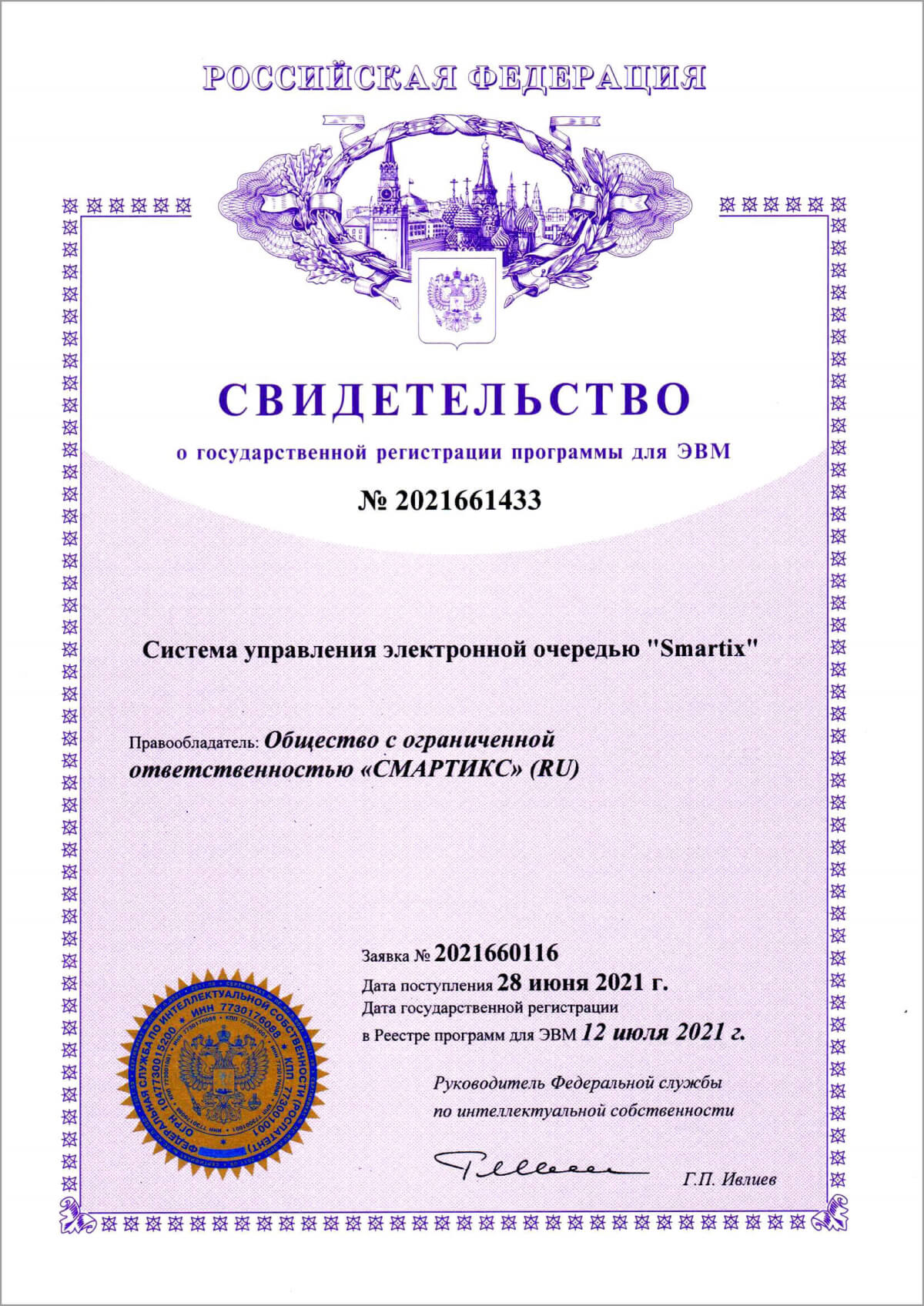 In the near future, Smartix software will be included in the register of domestic software to obtain additional guarantees of the software quality and confirmation of compliance with standards.
The importance of a unified register of Russian programs and the importance of software noted in the register is due to the government's desire to improve the status of domestic software, quality of Russian software products and support import substitution. In turn, government and commercial customers prefer to use software listed in the registry, which avoids the long-term risks associated with a changing political, economic and legal environment.
Smartix specialists strive to get compliance of their own software developments with modern standards, confirming the quality and effectiveness of the solution by passing inspections, tests and obtaining relevant supporting documents.