We present UI overview of devices operating in our electronic queue. We remind that solution is responsive, web-oriented application, which means that it does not require installation of client programs and can be opened on any device that supports web browser.
Ticket kiosks
We have developed horizontal and vertical layout that adapts to any screen format.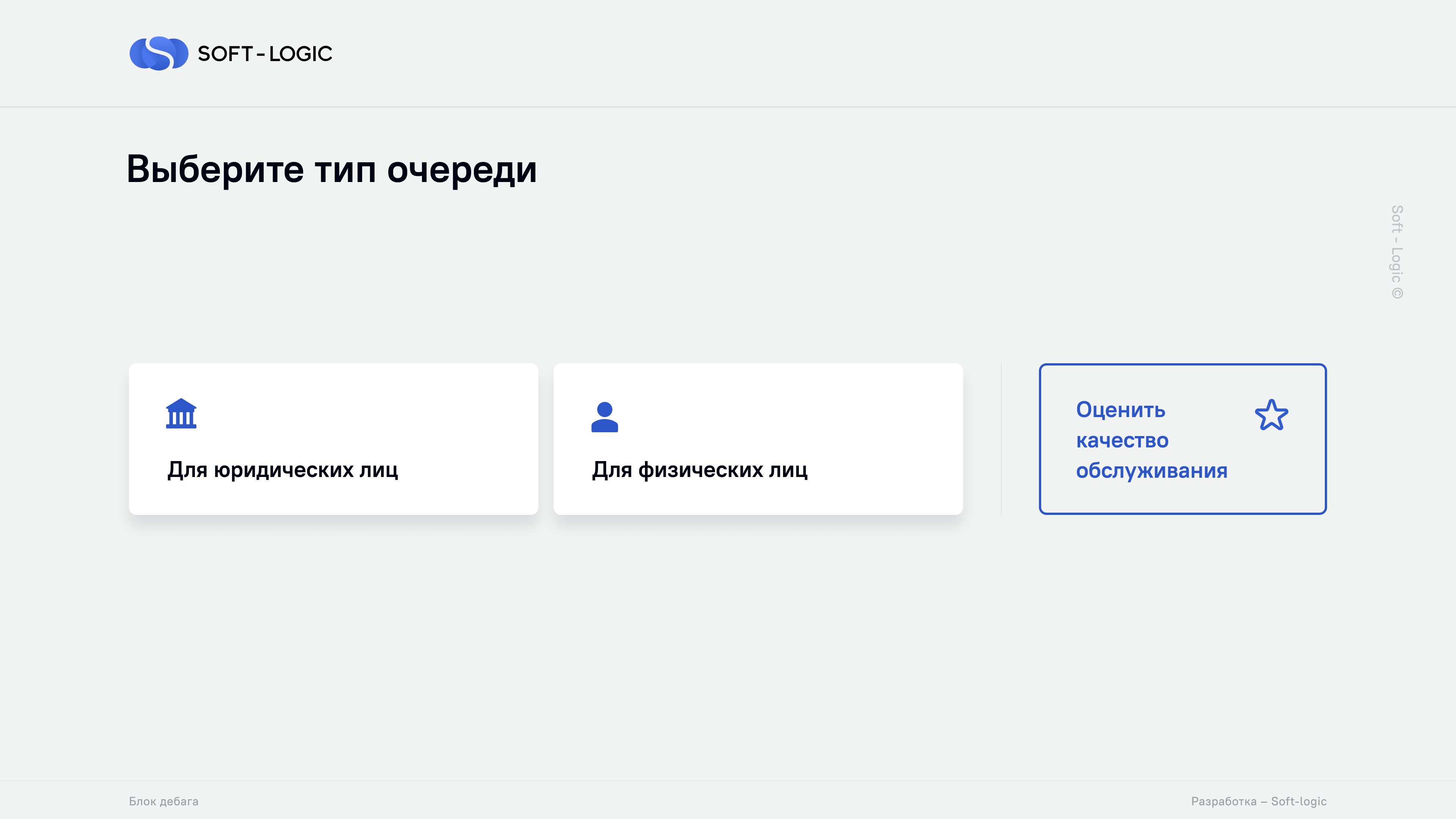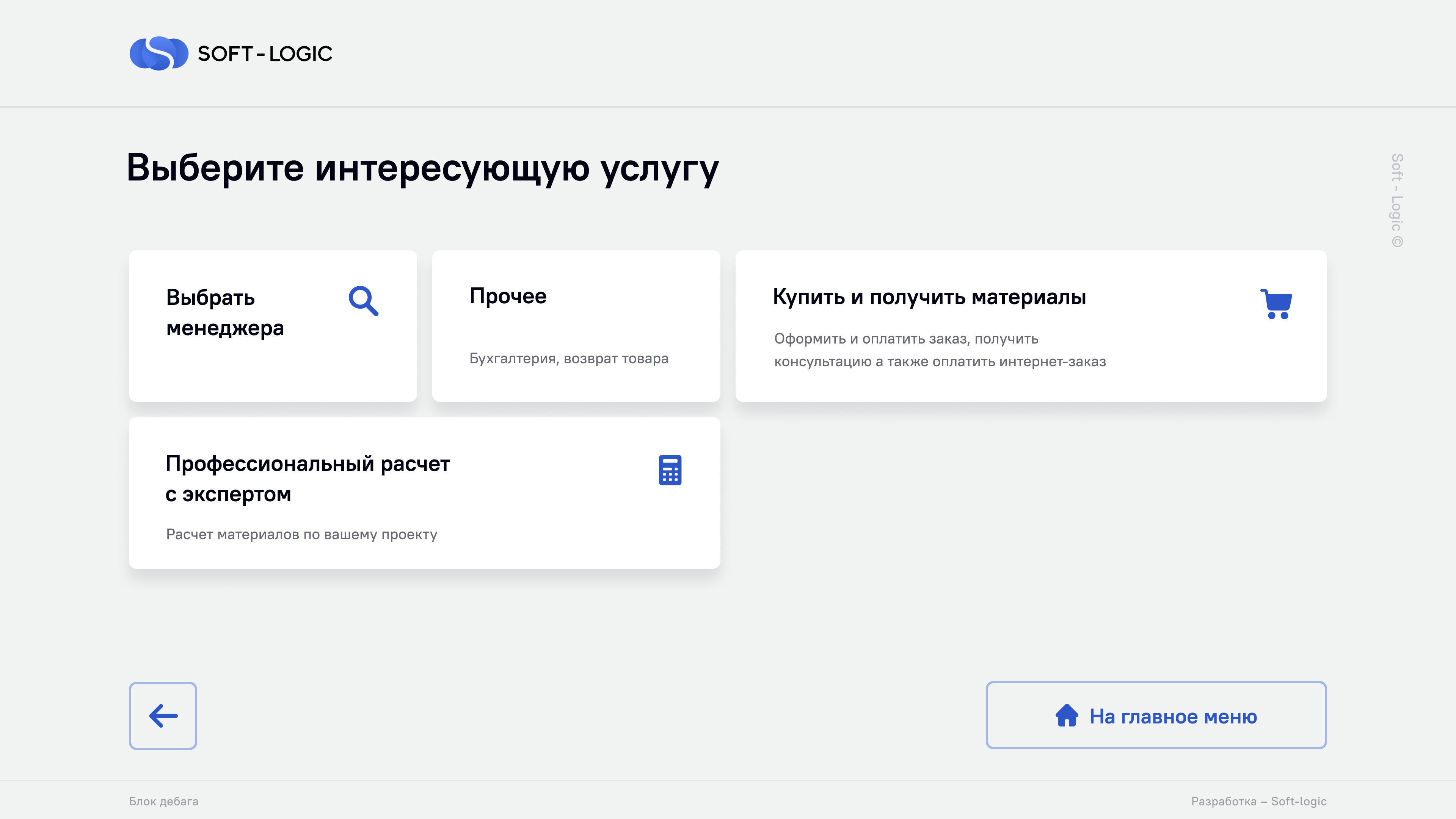 If in the back office for selected service at the ticket kiosk the option "Display the list of managers" is checked, client can select an employee for service.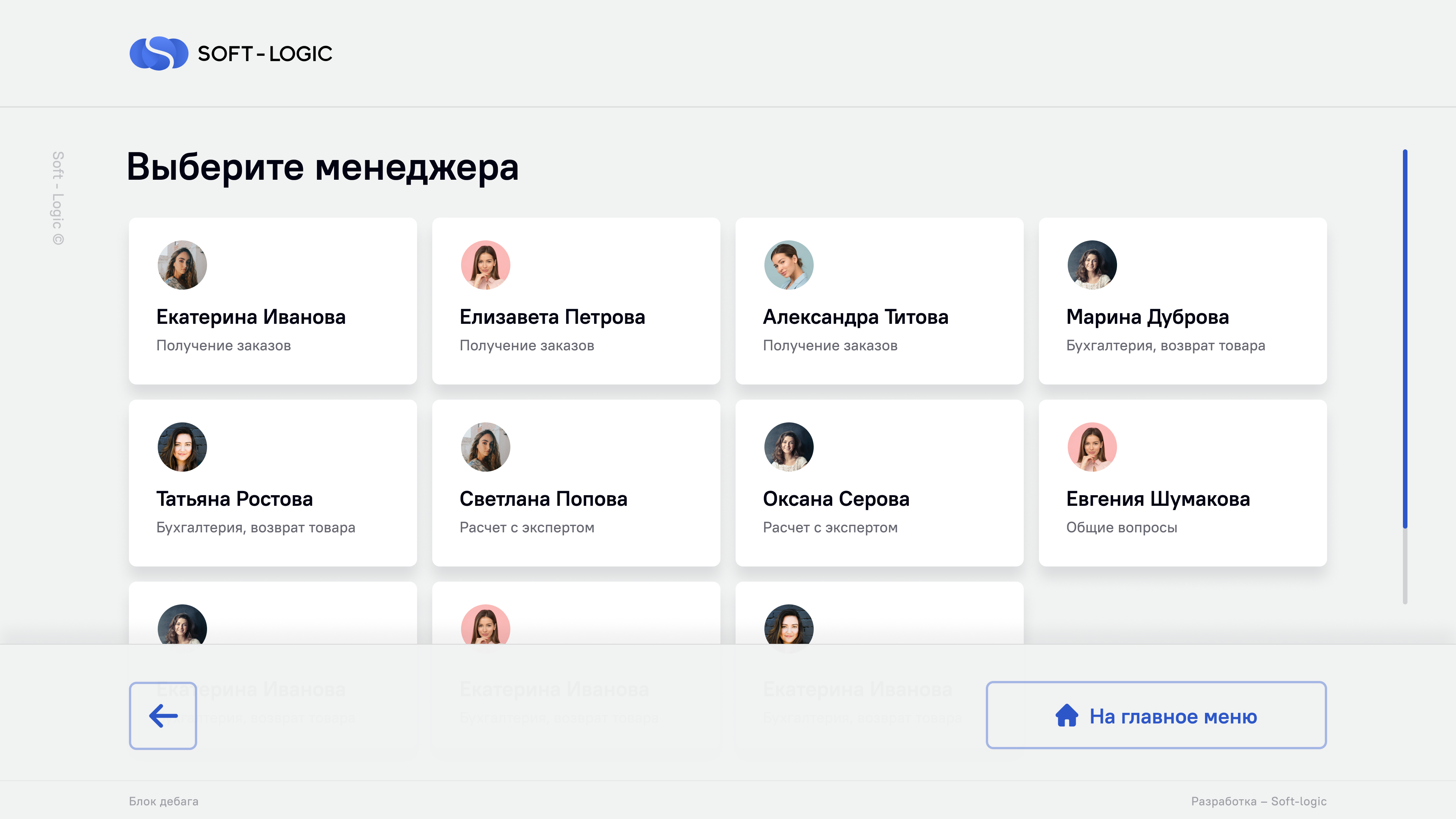 We additionally implemented the functionality of VIP client. Before receiving ticket, user authorizing in the system by phone number, e-mail or other ID. If he is VIP client, ticket with high priority will be dispensed.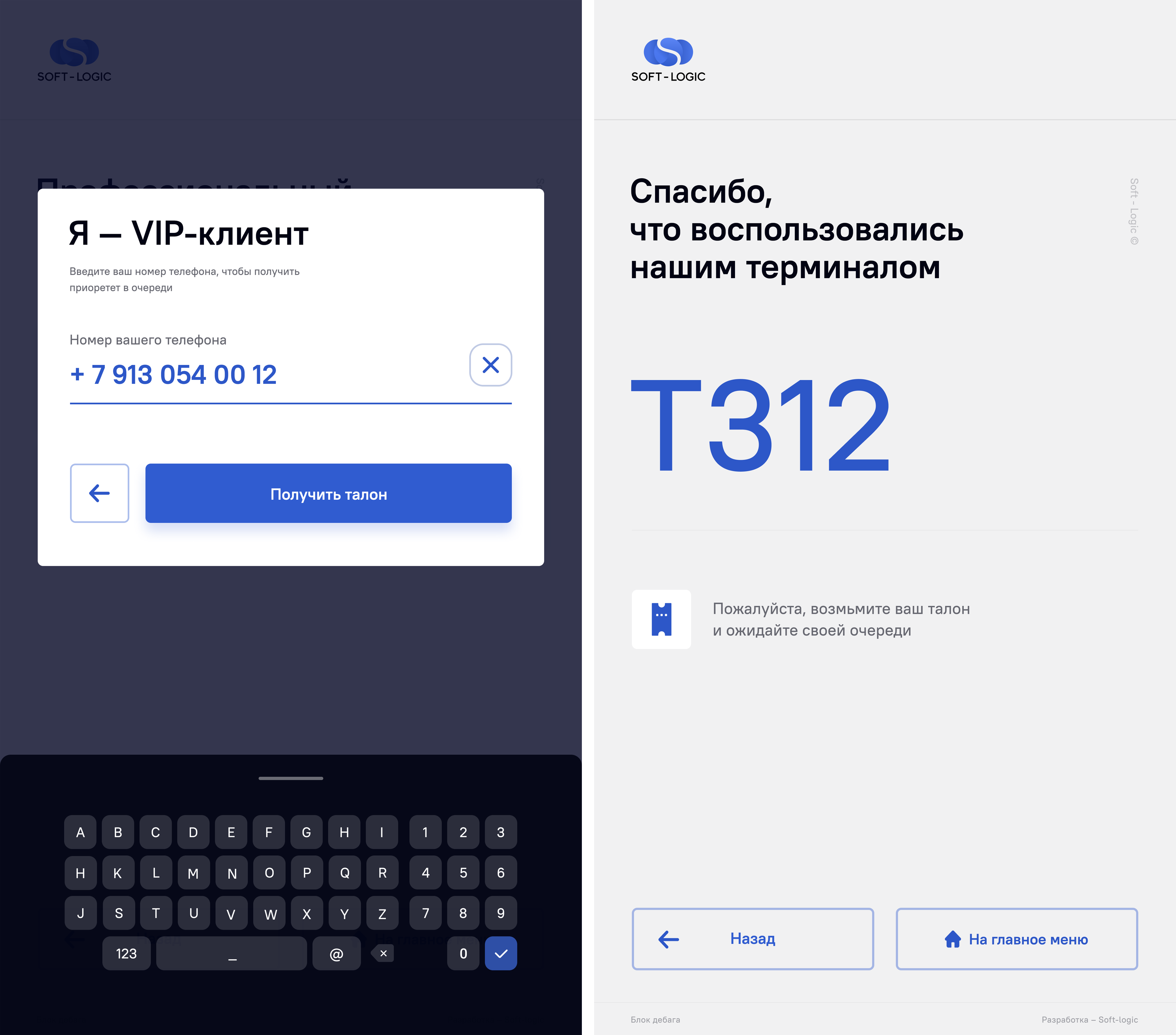 After receiving the service, it is proposed to rate the service quality. If necessary, the screen can be provided with a text field for full comment.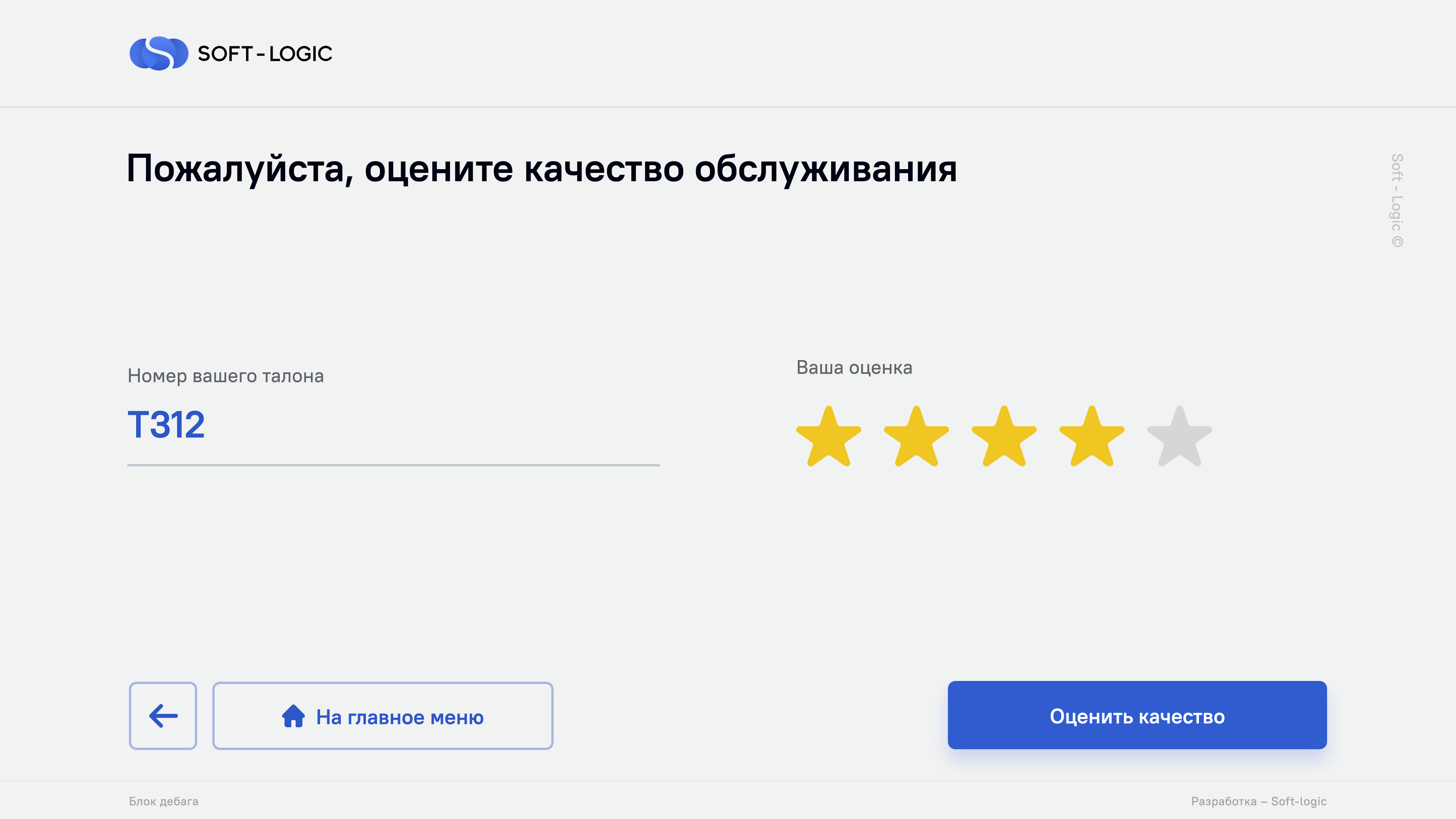 Electronic displays
We offer a variety of screen layouts that can be customized according to your corporate identity. By default, the customer can change background color, background image, font size and color, logo.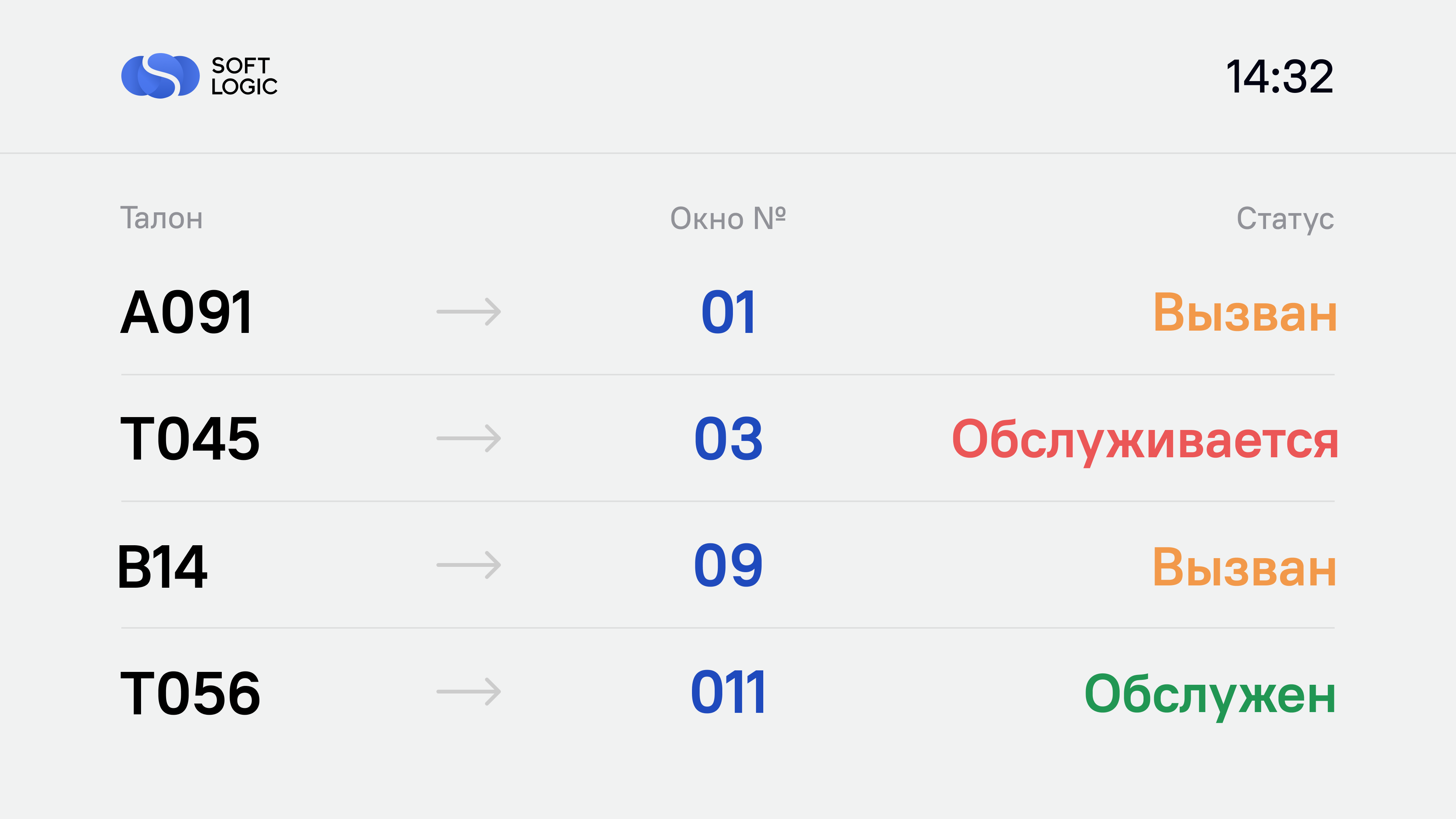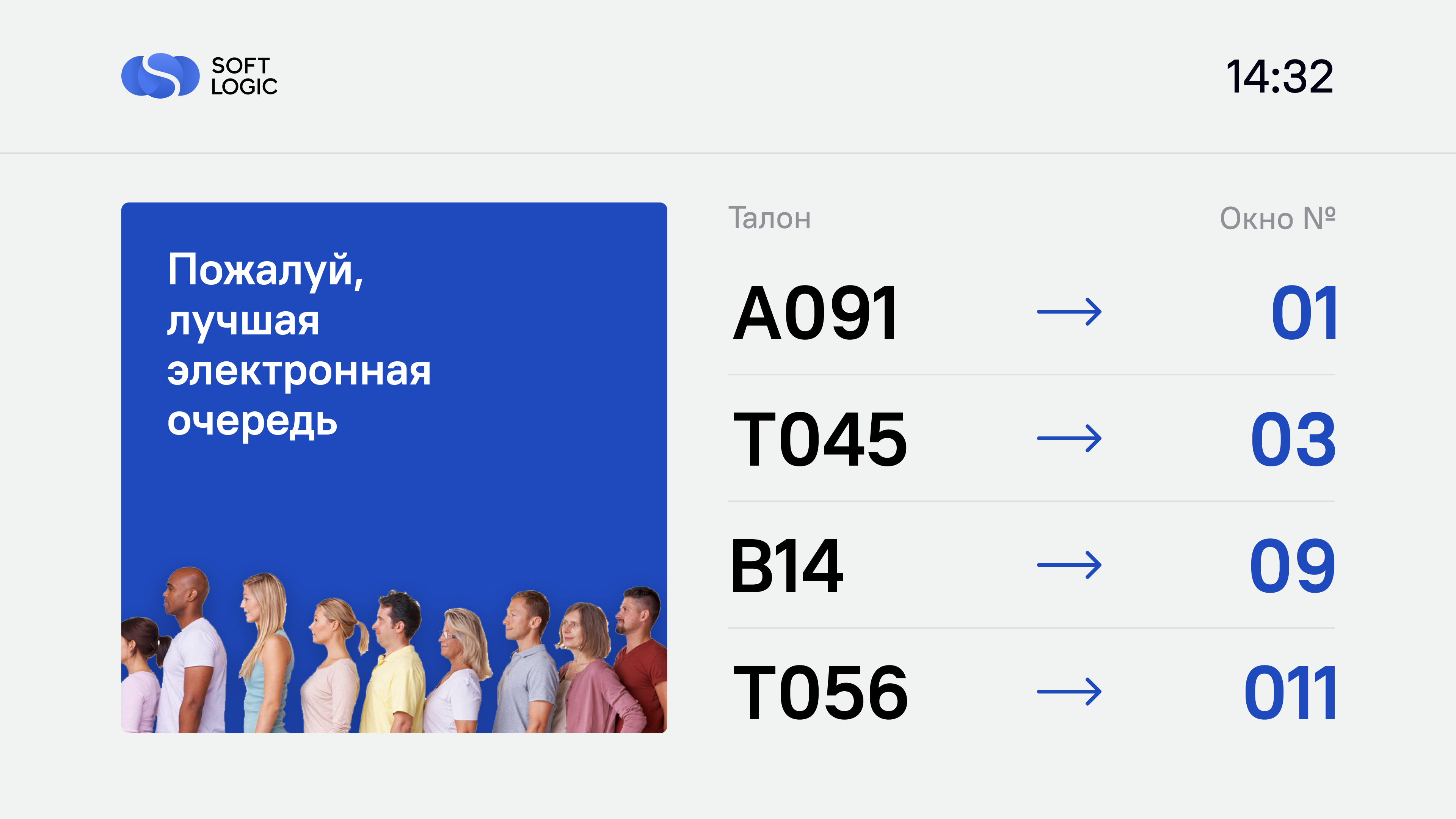 Display can be equipped with an advertising or reference banner.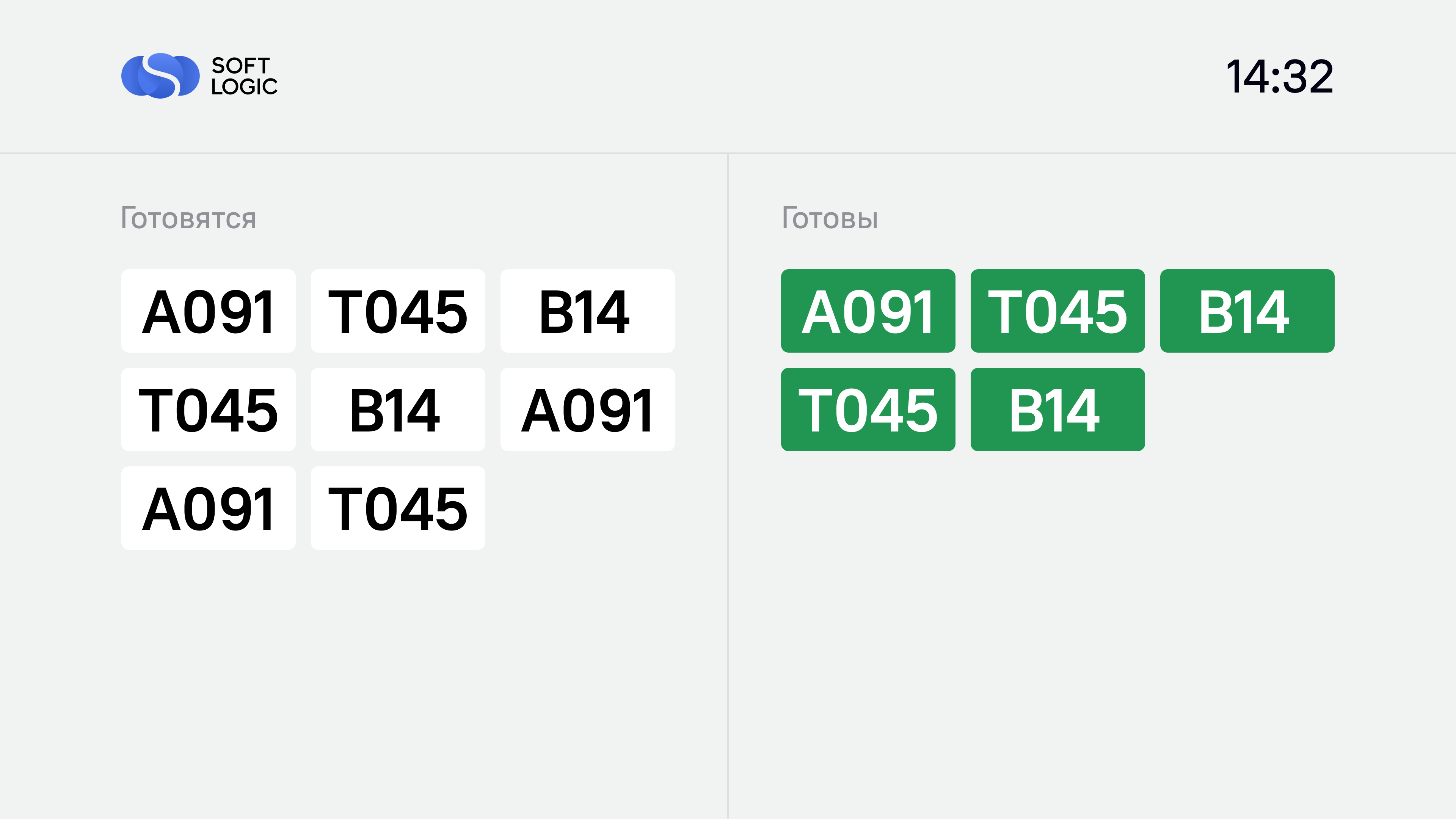 Type of the screen for displaying the readiness process, for example, for the fast food area.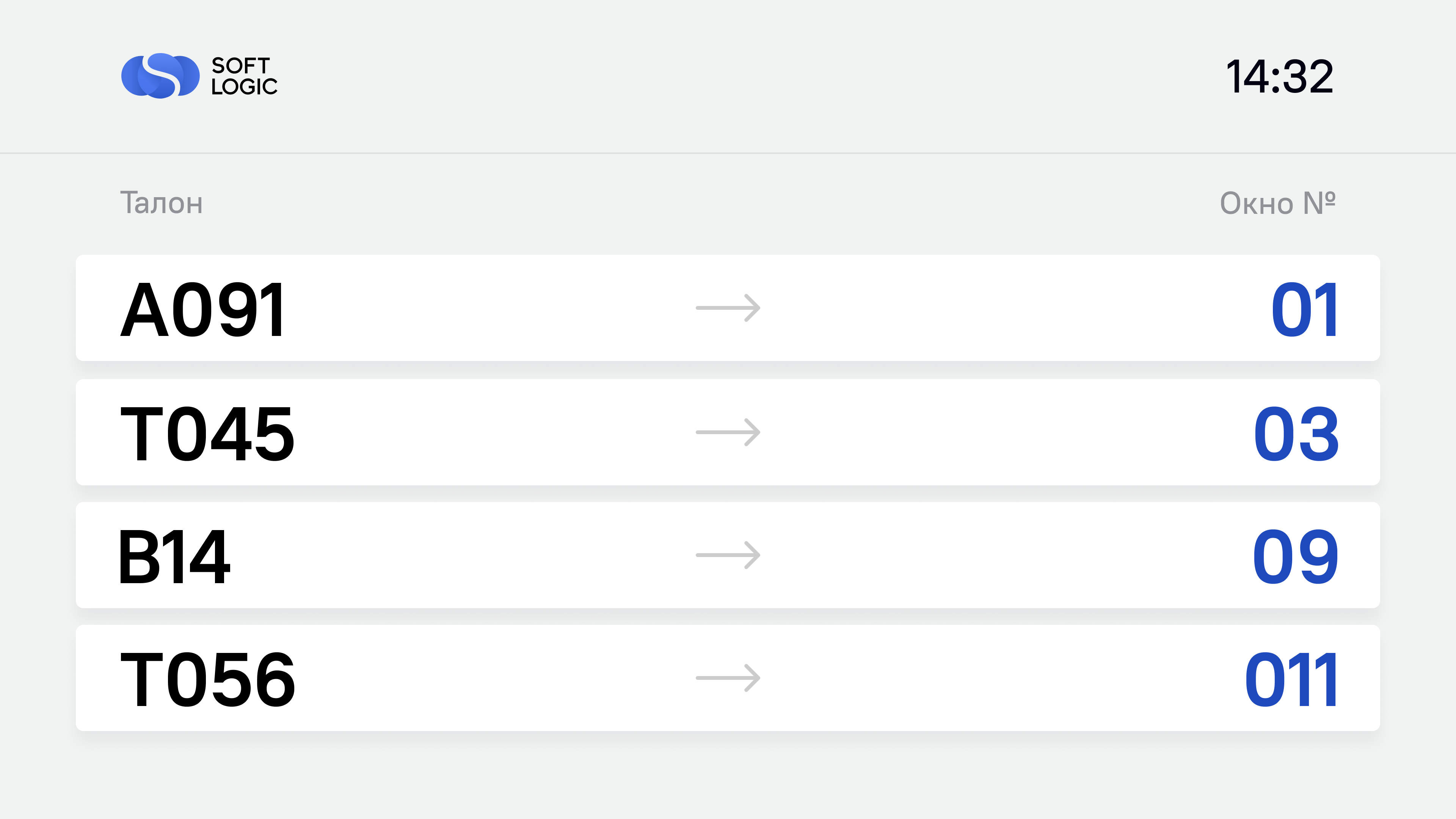 Operator's workplace
Adaptive web application for processing client requests using the electronic queue system.
Screen for choosing a workplace to get started. An employee can be tied to traditional workplace or choose location depending on the types of provided services.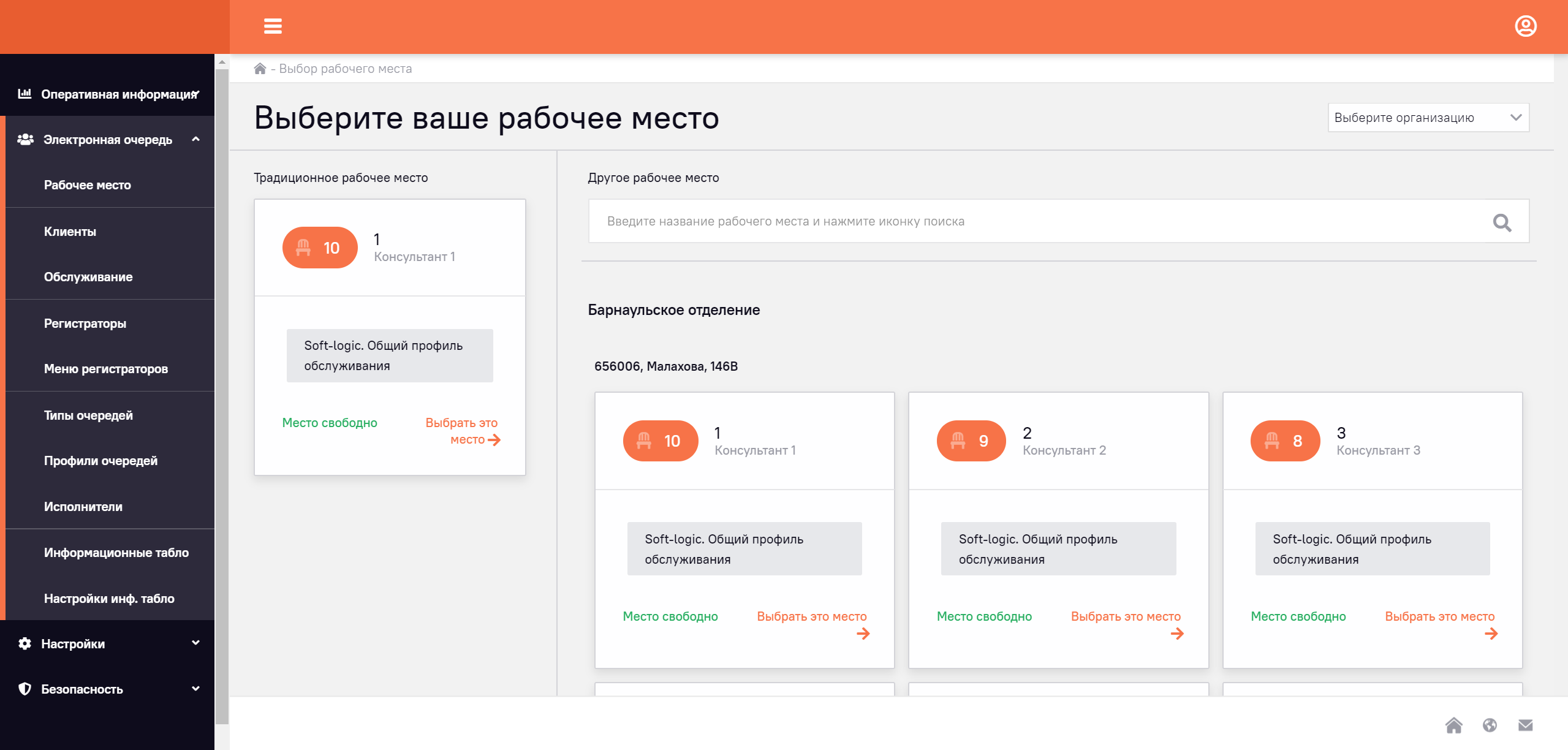 After assigning a customer to work, the maintenance screen opens. It is possible to call the client again, in this case the ticket number will be displayed on the electronic board again, and if there is a voice notification system, the notification will be triggered again.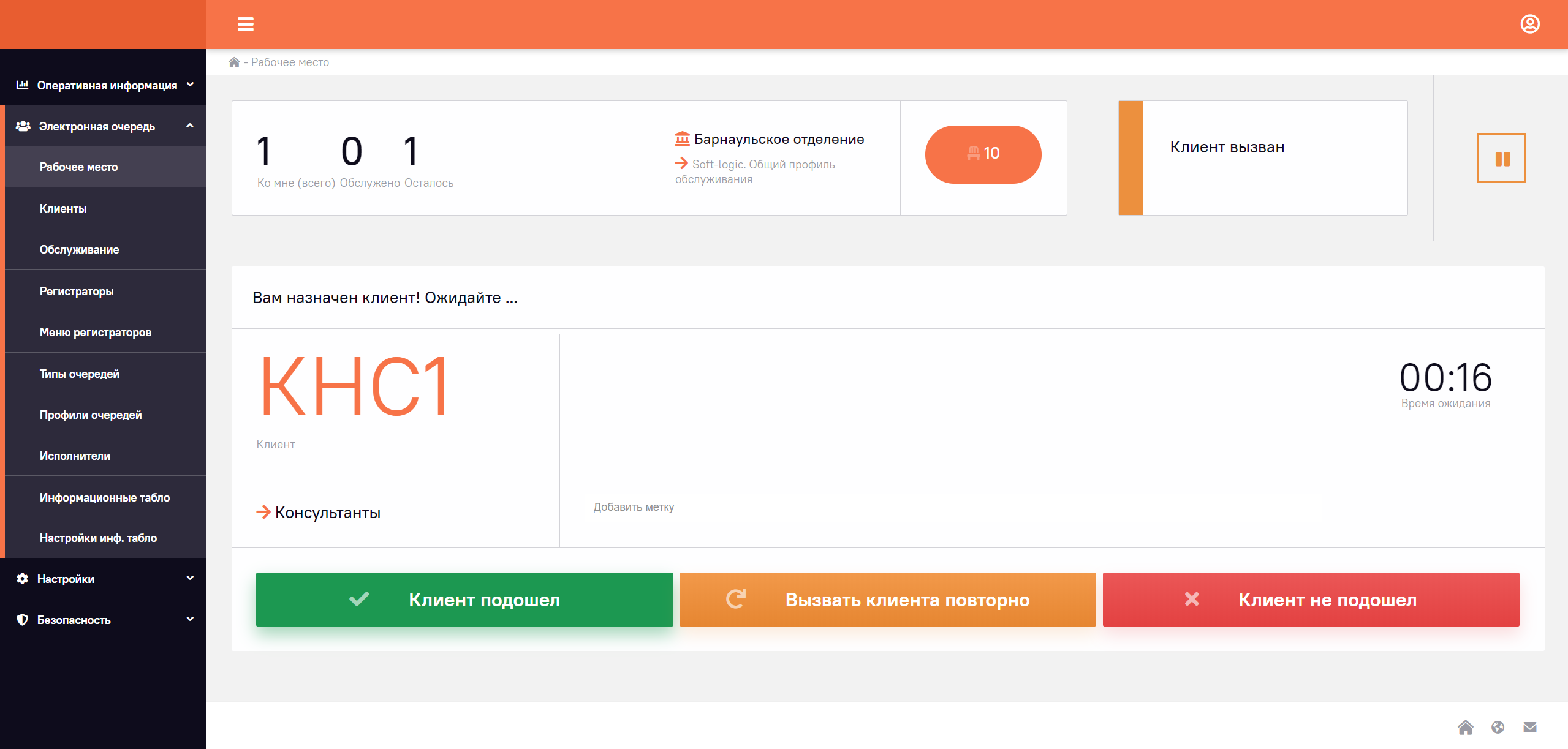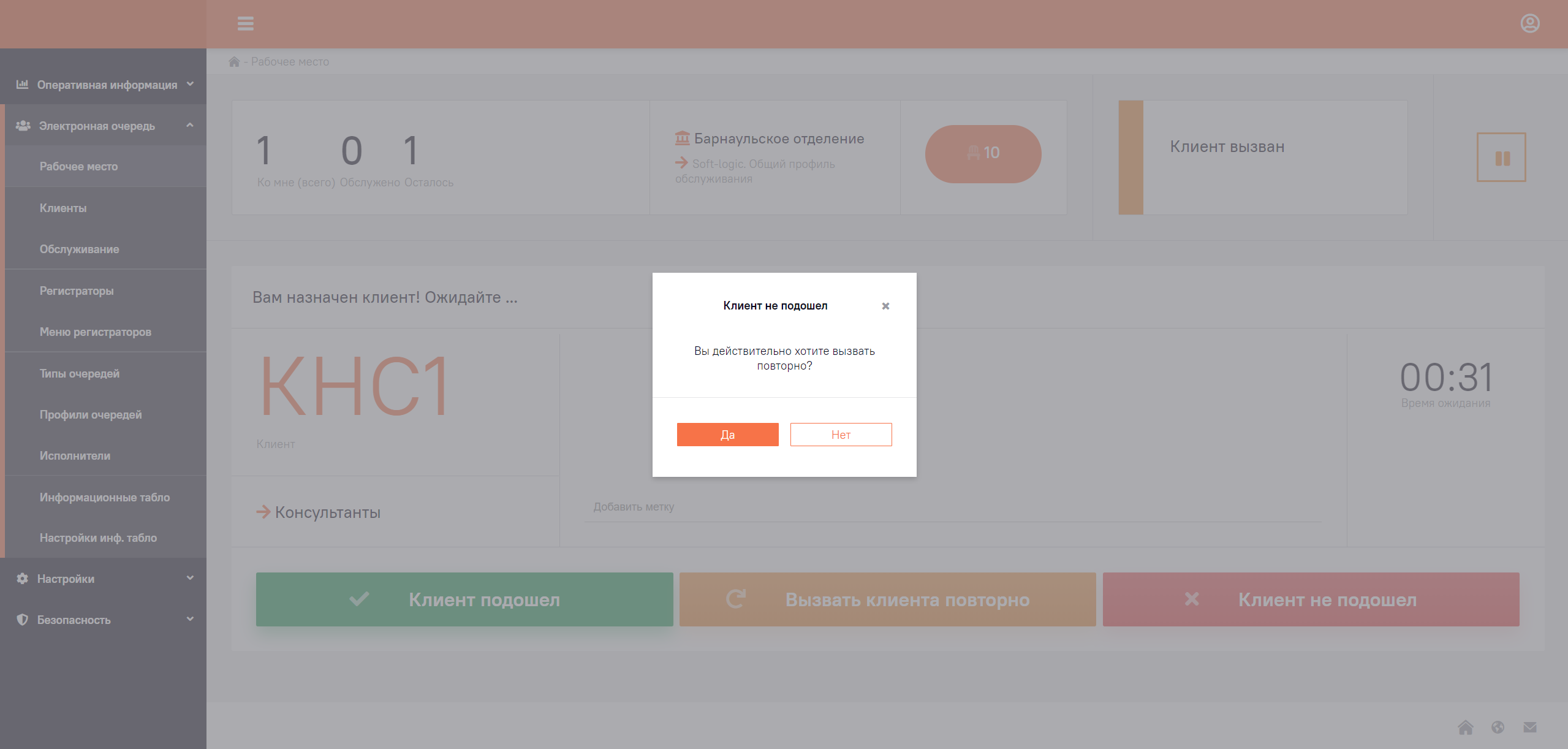 After the client arrives at the workplace, the client's waiting time at front office screen is replaced by the employee's work time. It is possible to add tags which can be used for building specialized reports.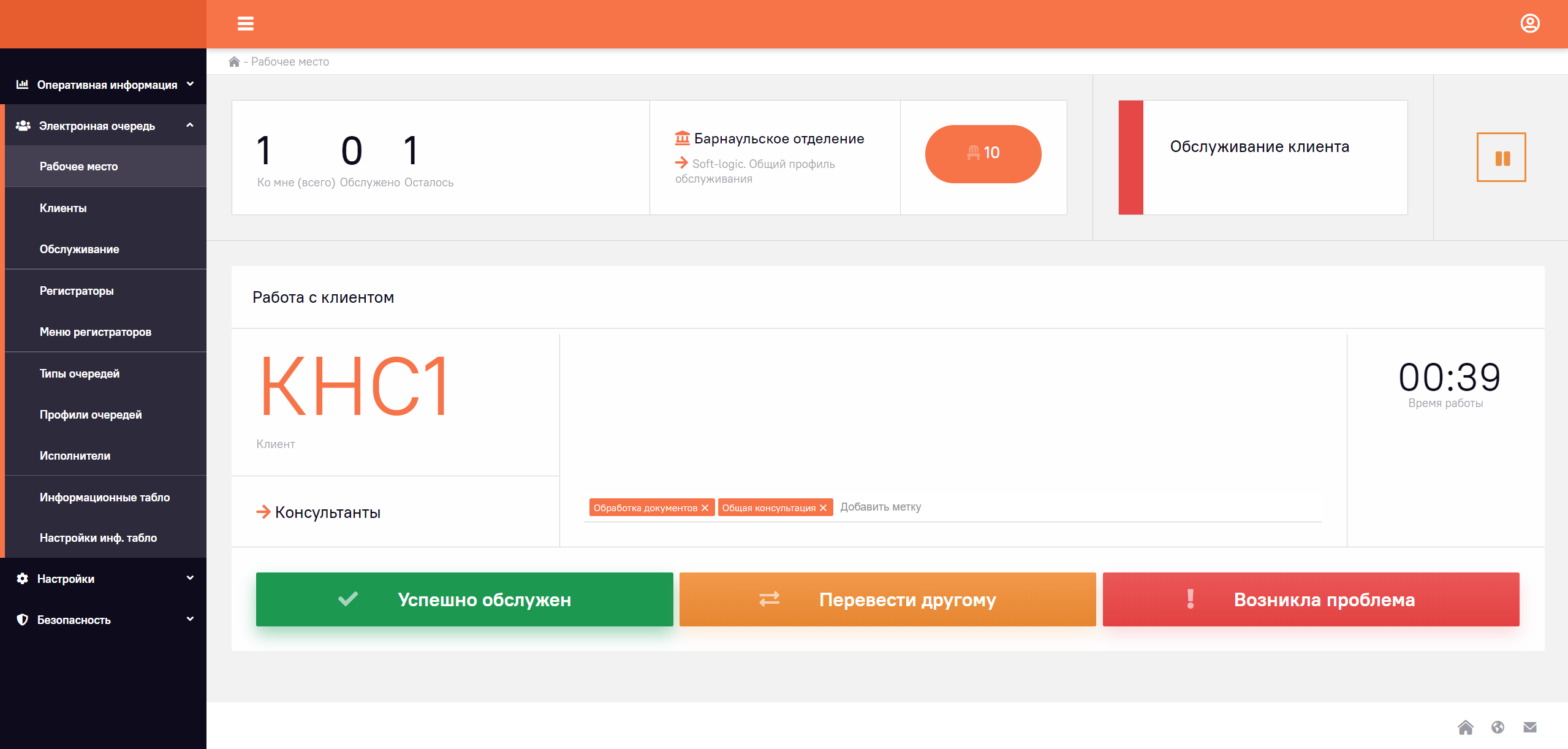 Transfer of the client to another queue, if necessary, if additional service is required or for another reason.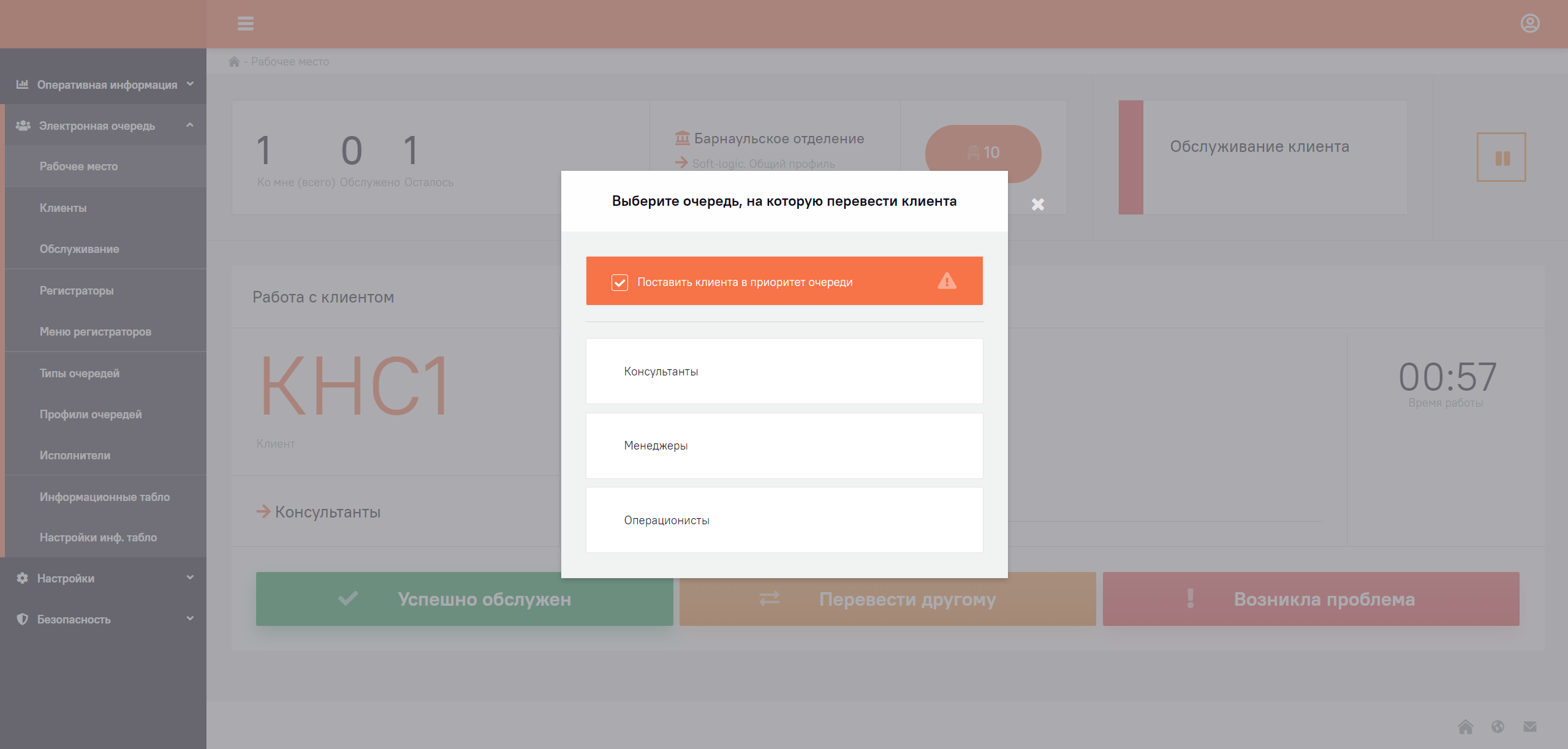 Completion of service, with the ability to leave a comment.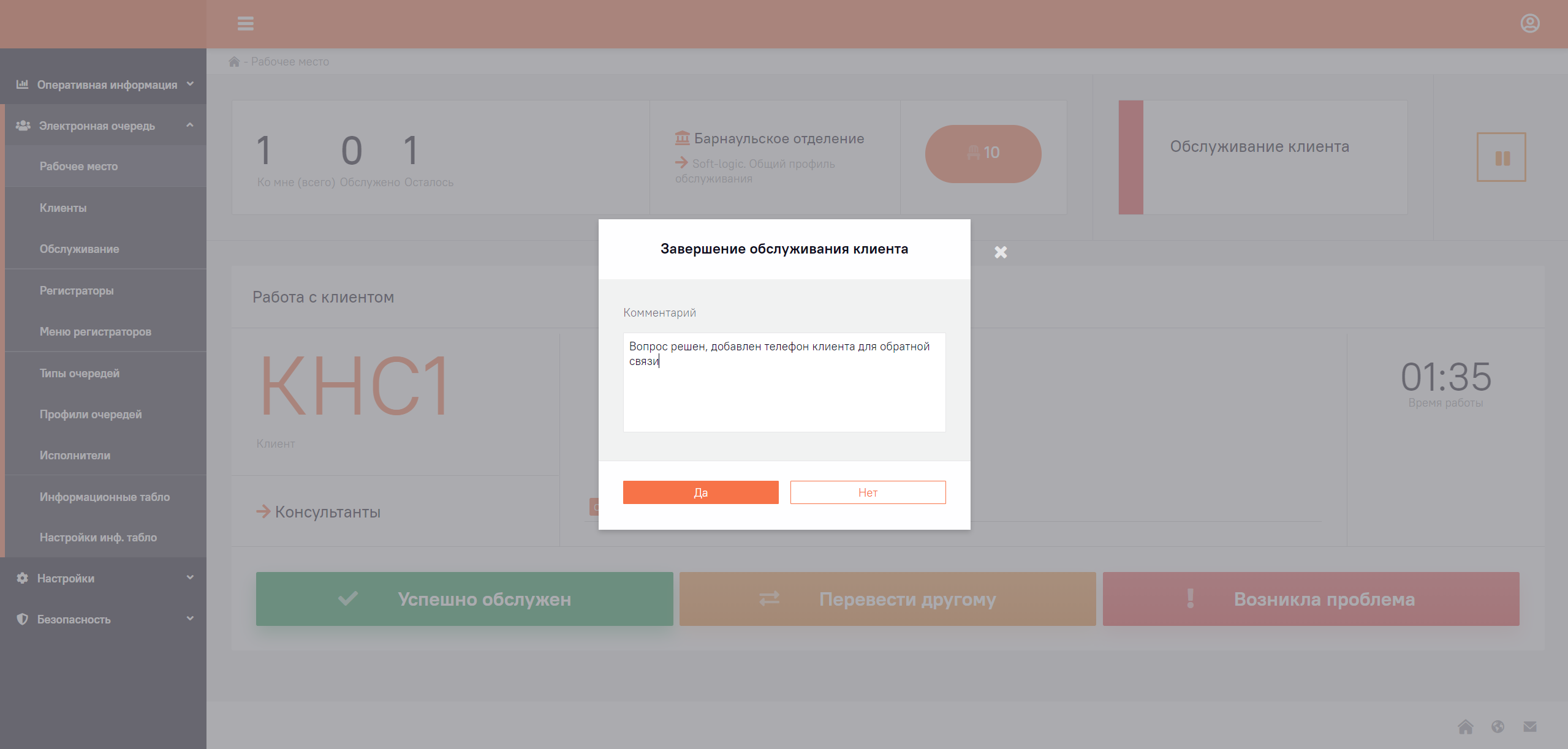 Before an employee leaves for a break, the system will automatically ask to end service for customers already registered in the queue.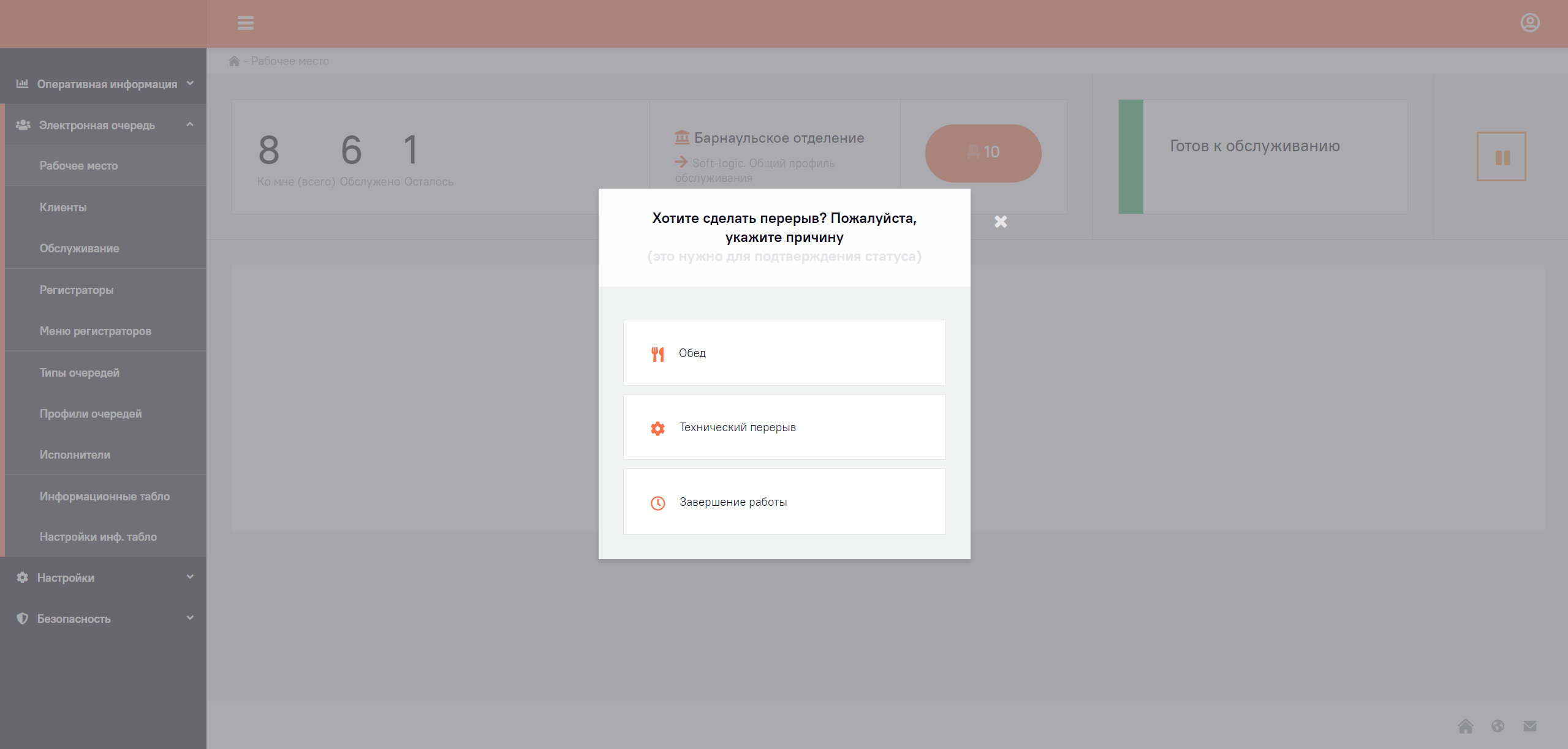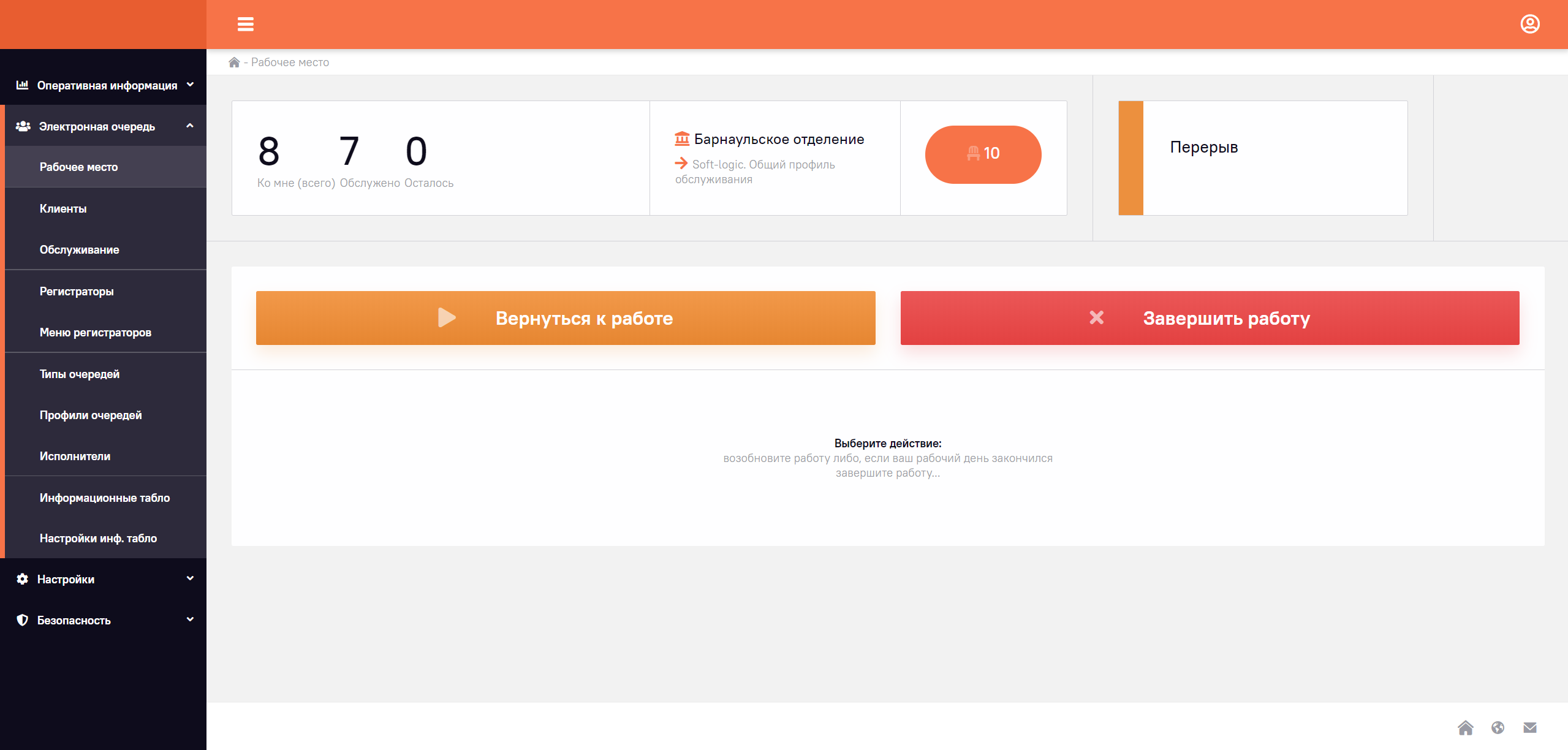 Due to the adaptability of the solution in the case of operator's workplace, maximum mobility of employees is achieved — they can serve clients on tablet or smartphone and at the same time provide consulting services at the office area.
Our electronic queue system is suitable for a variety of business areas, meets all the requirements for modern solutions of this class. If necessary, we are ready to adapt the complex or redesign the interfaces in according to the customers interests.